Beauty is in the eyes of the beholder, so when it comes to choosing a bathroom accessory set, your personal preferences have to weigh in when it comes to styles and finishes. Perhaps you like a minimalist style with sleek lines and prefer a brushed bronze over a stainless appearance. Perhaps you prefer something ornate instead and black is more your style. There is no wrong answer when it comes to the aesthetic aspect of choosing a bathroom accessory set.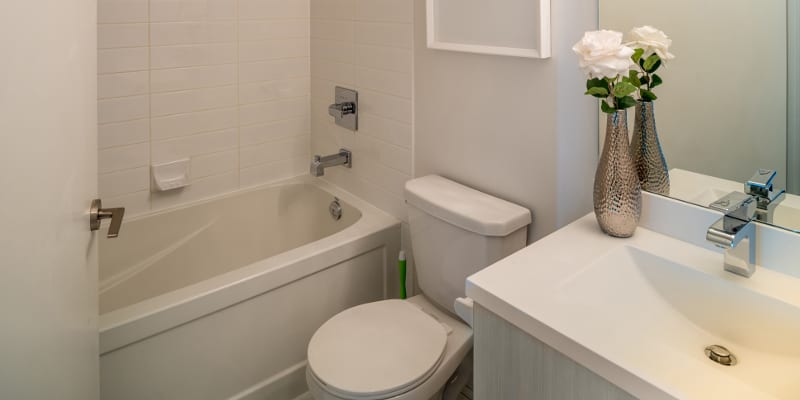 However, when it comes to durability and longevity, it is the quality you should look at. Here at Residential Building Specialties, Inc., we offer a wide variety of options to choose from. One thing that you can be sure of with whichever bathroom accessory set you choose is that you'll enjoy lasting performance from it. We have no problem matching any bathroom décor, and if we don't have what you want, we'll create it! We carry major brands, including Price Fister, Better Home Products, Moen, Delta, and others.
Should you not find what you want among them, we'll sit down with you to learn what you are looking for, and we'll manufacture it as a custom bathroom accessory set that you'll be more than happy with. We are also happy to place special orders because we know that the right bathroom accessory set can be the perfect finishing touch on a bathroom renovation in Mebane, North Carolina.
We work primarily with two types of customers: homeowners and professionals. Whether you are looking to make your own bathroom more functional and beautiful or you are a builder wanting to deliver value to your customer, don't hesitate to reach out to us. We also work with interior designers and other professionals and will work hard to help you impress your clients.
What is Typically Included in a Bathroom Accessory Set?
The main pieces of bath hardware that are typically found in a 4-piece bathroom accessory set include a toilet paper holder, towel holder, door hook, and towel rod. A 3-piece set usually does not have the door hook, which is generally used for a robe.
How do the Styles of a Bathroom Accessory Set Vary?
There are three aspects of style to consider: finish, overall style type, and functionality. Finish options include brass, black, bronze, and more. You also have to consider if you want to stay with the same finishes you have chosen for other items in the bathroom, such as the faucets and doorknobs. Overall styles include simple to ornate. Functionality involves how the pieces work. For example, do you want a toilet paper holder where the roll just slides on or that is held in place from both sides? Do you want a robe door hook that is a single, double, or triple prong? How long do you want the towel rod to be? These are all choices to consider when choosing a bathroom accessory set.
If you would like to know more choosing a bathroom accessory set for your bathroom, don't hesitate to reach out to us. We can also install your set for you, so call today to learn more.
---
At Residential Building Specialties, Inc., we offer bathroom accessory sets to builders and contractors in Winston-Salem, Mebane, Statesville, Burlington, Greensboro, Clemmons, Bermuda Run, Advance, Mocksville, Cool Springs, and Graham, North Carolina.