Kitchens and bathrooms are two of the most important spaces in any property, which is why it makes sense to focus on sprucing up these two areas first if your client is considering remodeling their property. Because so many older homes focused primarily on a large tub and tiny, no-frills shower, remodeling a bathroom should make better use of the space by expanding a shower whenever possible. More and more people are looking for large, luxurious showers that they can use daily rather than a spacious spa tub that they can use…never. Choosing the right shower doors for a remodeled bathroom is one of the best things that you can do to showcase a designer feature like an expanded shower.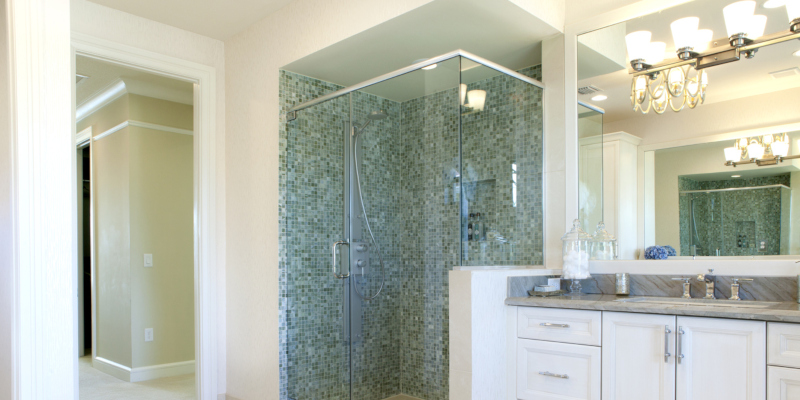 Here at Residential Building Specialties, Inc., we offer a variety of different types of shower doors that our contractors can offer to their clients. This makes it possible for you to offer them attractive options at various price points. Shower panels are great options for homeowners who need to do a more modular shower enclosure whereas semi-frameless shower doors offer the feeling of a spacious and visually lighter bathroom. With standard framed swing doors, your remodeled bathroom can stay on budget while still achieving a lighter, more attractive finished look.
When consulting with clients about the finishes they would like to see in their new bathrooms, don't forget to tell them about the importance of choosing the right shower doors for the job! To learn more about choosing the best shower doors for a bathroom remodeling job, please give us a call at RBS today.