Space is one commodity that most people never seem to have enough of. If you're feeling cramped in your home, there may be a simple solution. Maximizing the utility of your closet can be a complete gamechanger in utilizing the amount of space you already have to store everything you need. Many of today's homes have good-sized closets that are not being used to their full potential.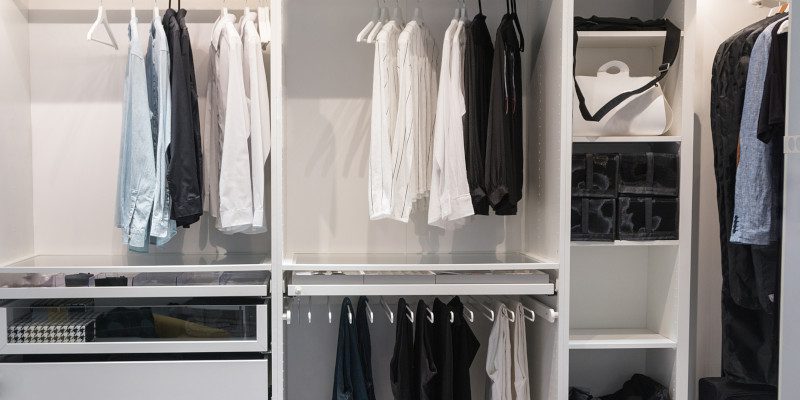 Walking into your bedroom closet, do you have a place to store and access everything you need, or do you see disarray and feel overwhelmed? With our closet systems, you'll be able to create order that allows you to see, reach, and put away a great deal of your belongings without feeling cramped.
Closet systems are not just for your bedroom closet. We also offer closet systems that are ideal for kitchens, pantries, broom closets, storage rooms, garages, and more. When you come into our showroom, you can see the wide variety of product styles and manufacturers we have to choose from, each of excellent quality. You'll also be greeted by one of our friendly and knowledgeable staff members who can help you select a closet system that will be ideal for any space you need. We can also talk to you about warranties that may be available to you depending on your selection.
We know you will be completely satisfied with our excellent service and quality products at Residential Building Specialties, Inc., as well as our expert installation services. Reach out to us today to get started.