Before starting a bathroom remodel, it is important to find inspiration. You can look at magazines, catalogs, websites, social media sites, home stores, and even other homes to find design inspiration. This phase of dreaming about your remodeled bathroom is not frivolous. It is an important step toward determining exactly what you need in a bathroom remodel.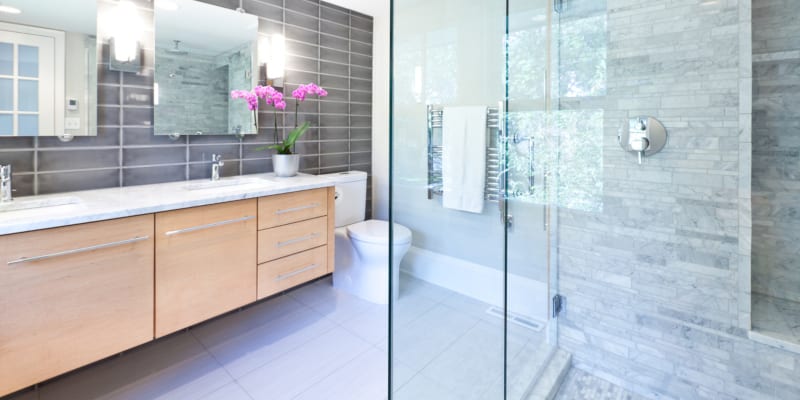 As you look at examples of bathroom renovations, it is important to pay attention to the themes and styles of the bathroom. Paying attention to the details, like bathroom fixtures, will help you notice trends in the bathroom styles you choose.
Small details, like bathroom fixtures, may seem unimportant, but they actually do contribute a lot to the overall look and feel of the room. For example, a squared-off faucet with distinct corners provides a very modern and sleek look to a room. However, it may be less inviting than a traditional, rounded faucet.
In addition to shape, material and colors are also key components of design in bathroom fixtures. Many homeowners choose simple chrome accessories. However, bolder homeowners may choose less common color combinations. A good example is a copper-colored faucet. This is a striking choice that calls attention to the faucet rather than having it blend into the background as a chrome accessory would.
As you can see, there are many ways bathroom fixtures may influence the design of a bathroom. If you would like to learn more about bathroom fixture options, we encourage you to contact us. We would be happy to help you find the perfect bathroom fixtures for your remodel.