Simply replacing the door hardware throughout your home is a quick way to update your home or current project. Replacing your door hardware may seem like a simple task, but there are a few things you need to know before you start this process.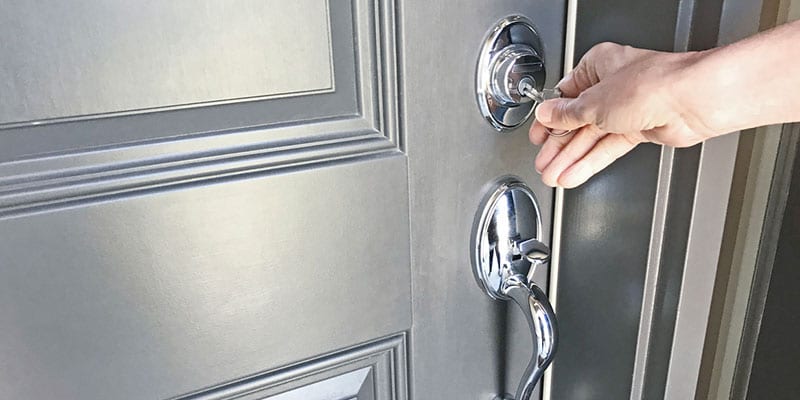 Different Types – Before you go and buy new door hardware, you should know the different types of hardware for each kind of door. Different types of hardware packages include:

Passage – Door without a lock.
Privacy – Lockable handle.
Entrance – Typically comes in a set for exterior doors.
Deadbolts – For exterior doors, can be used alone or with an entrance set.
Dummy Handles – These door handles are typically decorative and don't actually have a latch system. These are most commonly seen on folding closet doors.

Directions – When you order your new hardware it is important to think about which side of the door you are installing your hardware on. If you are ordering doorknobs, direction does not matter. However, when you are planning on installing door levers, you need to know which side of the door you are installing your hardware on, so you can order the appropriate package.
Keying – When ordering your door hardware, you need to also keep in mind if you want all your exterior locks to have the same key or different ones. Most companies will give you an option when purchasing to select which type works best for your needs.
We hope these key factors help you with your door hardware replacement and installation plans. If you have any questions or concerns about door hardware, please give our team at Residential Building Specialties, Inc. a call!