Closet systems are a great way to keep your closet clean and organized. Many people may presume that a closet system is not necessary and seems too luxurious. However, we at Residential Building Specialties, Inc. believe it is worth the investment and can bring quality to your home. Here are the top benefits to taking the plunge and investing in a closet system for your home or project.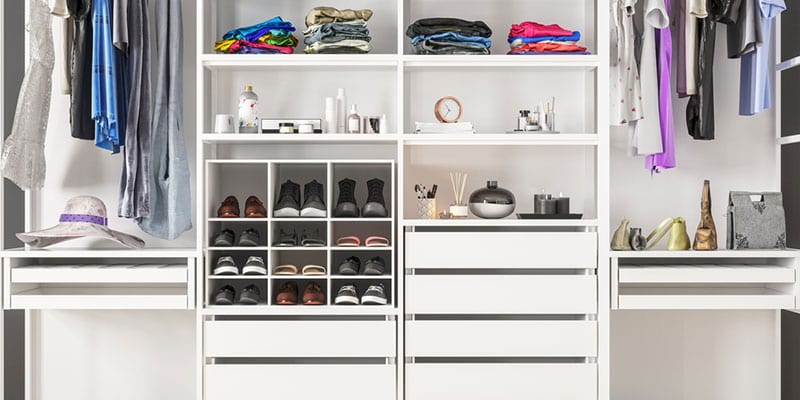 Storage – Believe it or not, when you have a closet system installed in your home, you will actually gain a large amount of added storage. With this storage implemented, you will have space for your things, and maybe even storage for future items.
Cleanliness – With a closet system, it is generally easier to keep your closet space clean and organized. With a clean closet, you are able to see what items you have and make your getting-ready experience a breeze.
Declutter – With the help of a closet system, you are able to organize your items and see what you have and what you don't have. You are then able to donate clothes and items you no longer use and make room for future items.
Our team at RBS hope these listed benefits inspire you to invest in a closet system. We believe a closet system will benefit your home and make your project more marketable. If you have any questions regarding closet systems and how they can change the functionality of your closet, please give us a call at RBS!