There are a multitude of elements to consider when completing a home remodel. Whether you are remodeling your own home or acting on behalf of a client, it is important to keep track of every detail. Sometimes, all of the decisions and details can be overwhelming!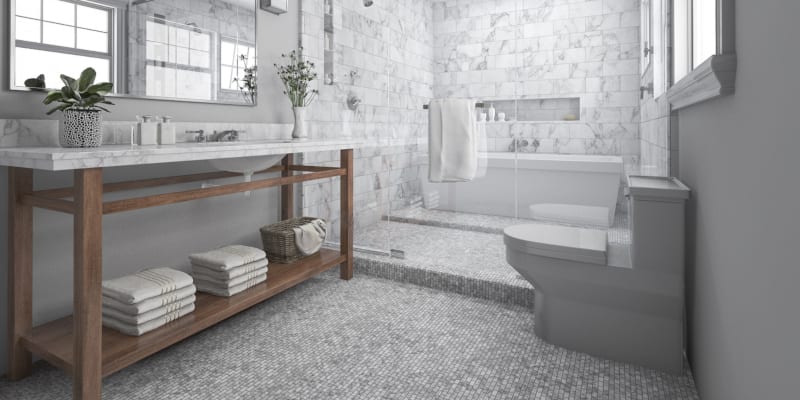 In this piece, we will take a look at bathroom remodels and discuss some of the important bath accessories you will need. We hope this will help you keep in mind all of the important elements you should consider as you search for the perfect accessories for the bathroom you are fixing up.
Here are some essential bath accessories you may need:
Small Scale Fixtures and Accessories
Fixtures including faucets for sinks, baths, and showers
Door handles and cabinet handles
Towel racks and hooks for large towels and hand towels
Light fixtures
Large Bath Accessories
Shower doors
Mirrors
Glass
Cabinets
Many times, you can buy accessories in a bath accessory set. This ensures that all of your faucets and fixtures match. You can also purchase shower doors and other large accessories that are custom built for your remodel.
Are you looking for quality bath accessories? Contact us to learn more about the accessories we provide at Residential Building Specialties, Inc. We offer a one-stop shop for all the bath accessories you need! From light fixtures to custom shower doors, we are happy to provide top-of-the-line products for contractors and homeowners.