There are many different ways to upgrade a space you're building or renovating for a client. For example, even something as simple as hanging a new wall mirror can tie in all of the other elements of a room.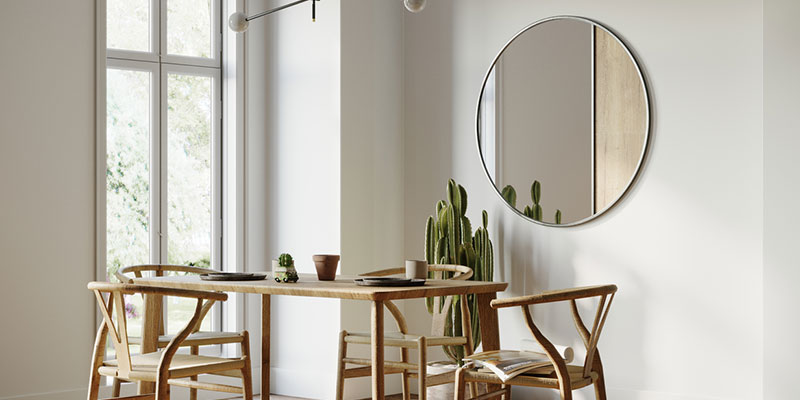 Here are a few things to keep in mind when decorating a client's home with a wall mirror.
Reflection can be your ally. If your client has a favorite couch, statue, or other furniture or design element in a room that they want to highlight, consider placing a wall mirror somewhere in the room that will reflect this item back. However, it's also important to know that cluttered or dirty areas would be reflected, so try not to place the mirror opposite of any crowded areas.
Remember the height. Your client probably doesn't want the floor reflected in their room. Generally, it's a good idea to place a wall mirror at eye level and not too close to other furniture in the room.
Grouping can add texture. For clients looking for more contrast with textures, consider grouping a wall mirror with paintings or photographs. Mirrors have a metallic look to them that contrasts well with artwork.
When building or renovating with a client, it's important to keep in mind all of the different ways that an addition will affect the rest of the room. Adding a wall mirror can make a space feel larger and more open. We offer a variety of wall mirrors here at Residential Building Specialties, Inc., so come see us today to find the best wall mirror for your client.