Along with the kitchen, bathrooms are often used as a space to store many of the supplies we use each day, as well as things we need on hand but don't use often. Having an organized place to store each thing is not only convenient, but it can also help a home stay clean and clutter free. One simple solution for bathroom organization is a medicine cabinet. Some homeowners may be initially turned off by this idea because they don't like the look a of traditional medicine cabinets, but what they may not know is that there are several options to choose from that can provide both style and convenience.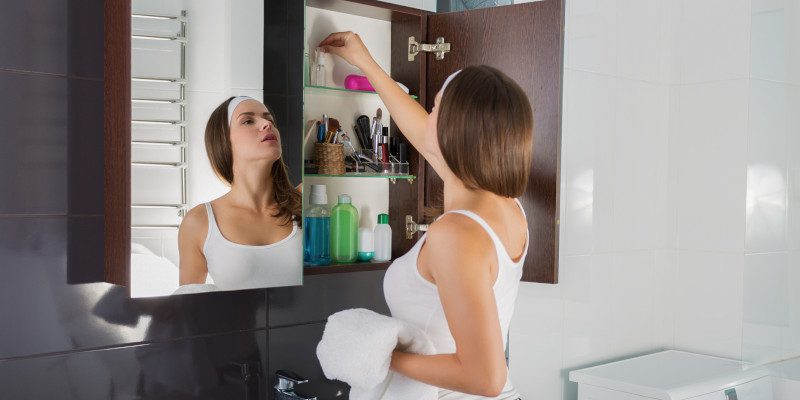 At Residential Building Specialties, Inc,. we offer a variety of medicine cabinet styles, including swing door and corner-mount cabinets. These can be found with clear or mirrored glass. We also carry sliding door medicine cabinets and a tri-view cabinets, which offer a great deal of storage on both sides of the vanity and the added bonus of angling the mirrors to get a better view of the back of your head.
After looking at our selection of medicine cabinets, we know you'll find one that perfectly fits the needs and style of your client. We can then perform the installation for you with efficiency and excellence. All of our products are of the highest quality, and when they are installed by our well-trained technicians, we know your client will be pleased with their medicine cabinet for many years. Contact us today to learn more about our medicine cabinets or to see our many other options for organization and perfect finishing touches for the homes you are building.