Maintaining the organization of a home is a challenging task, especially when you're juggling other responsibilities. You might be tempted to throw things into closets just to get them out of the way, but when you open the closet door, that decision can quickly become a bad one. Closets tend to be poorly utilized in residential spaces, mainly because they lack the amenities needed to organize the items stored inside. But with closet organizers in place, it's much easier to maintain organization and create the closet you've always wanted.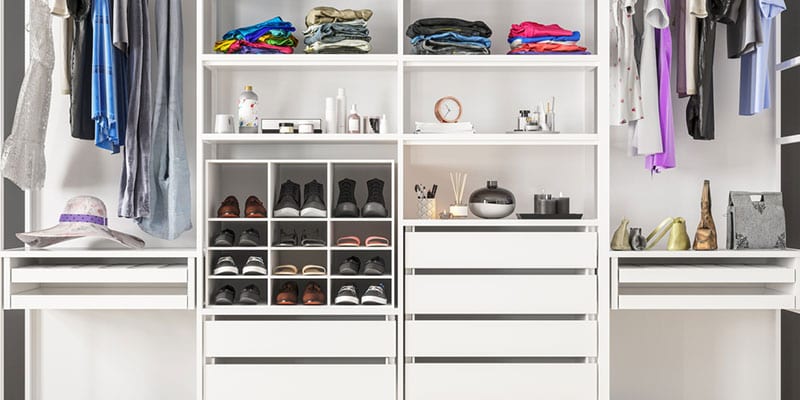 Whether you're a homeowner looking for organization solutions or a contractor in search of products to add to your residential building projects, our team at Residential Building Specialties, Inc. has what you need. We offer closet organization products, including shelves, rods, drawers, and more, all designed to work together to create a more functional space. Our closet organizers come from top brands, including Cope Closet Concepts, ClosetMaid, and Organizers Direct. You can find exactly what you need to build a highly functional closet that can hold a wide range of items.
Specialty Products
Our customers use the closet organizers we supply in bedrooms, pantries, master suites, garages, kitchens, bathrooms, and other storage spaces. With the right closet organization system in place, you'll be amazed at what can be stored in what was once a disorganized mess. Our team members can also help you address other closet needs, including hardware, fixtures, and accessories that will complement the closet organizers you select. We work with those located throughout the Mebane, North Carolina area to provide closet organization solutions and many other products.
---
At Residential Building Specialties, Inc., we offer closet organizers to builders and contractors in Winston-Salem, Mebane, Statesville, Burlington, Greensboro, Clemmons, Bermuda Run, Advance, Mocksville, Cool Springs, and Graham, North Carolina.