Building a home is a true labor of love.  You go through the building process from digging the foundation to painting the drywall and everything in between.  Even after all the hard work, no one sees the bones of the home, like the framing, the plumbing, the wiring and other details.  All people really notice are the cosmetic details that make a house a home.  At Residential Building Specialties, Inc. we know how important it is to make your home look as good as possible to impress your clients and draw in potential future clients.  We know how important the small details are to make your house look truly great.  Door hardware installation is something we can help you with to tie up the loose ends and really help the home look put together.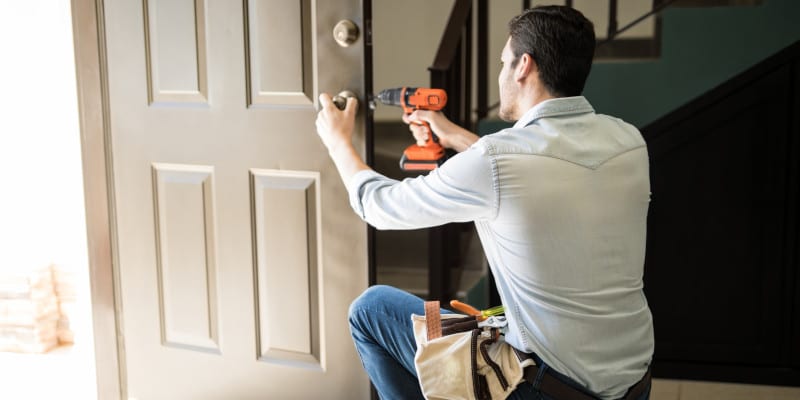 At RBS, we know that it can be tedious to finish all the after-paint details like door hardware installation and that is why we will take care of it for you.  We can install doorknobs, deadbolts, and all other products to give your home a finished look and really add style and beauty to your work.  We can install many different kinds of hardware, and we take great care to do quality work. We have been in the business for over 36 years and we know how important it is to finish off your home completely, so it looks perfect and move-in ready. We use quality products and we have a variety of trusted brands available.
If you are in the Winston-Salem, North Carolina area and you need help with door hardware installation, give us a call today.  No job is too big or too small for us. We can help add all the perfect finishing touches to your home to make it reflect all the time and hard work that was put into building it.
---
At Residential Building Specialties, Inc., we offer door hardware installation services to builders and contractors in Winston-Salem, Mebane, Statesville, Burlington, Greensboro, Clemmons, Bermuda Run, Advance, Mocksville, Cool Springs, and Graham, North Carolina.