Choosing a mirror for a space seems simple if you go with the stock option– you just choose the one that will fit above the sink . . . easy! However, there are far more interesting and exciting ways to use mirrors both in terms of design and usefulness. Here at Residential Building Specialties, Inc., we offer mirrors for both purposes in all shapes and sizes along with other decorative details. We would love to help you with the selection of mirrors in Winston-Salem, North Carolina, and here are a few features that you can consider regarding mirrors and your mirror choices: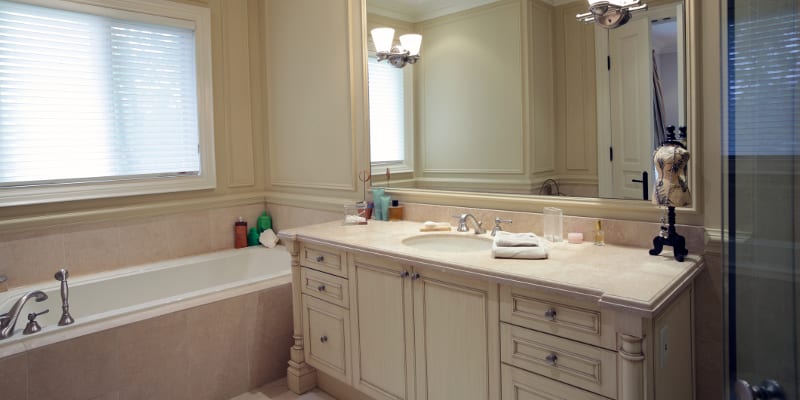 Great brand names– At RBS, we believe in stocking our store with products from brand names that we would be glad to put in our own homes, including mirrors from Virginia Mirrors Co., American Pride, Mirror Mate, Venture Circle, Gardner Glass, and Precision Frameworks, LLC. By partnering with quality brands such as these, we feel comfortable offering a one-year warranty on our mirrors and other products.
Custom pieces– One of the most enjoyable things that you can do with mirrors is create a custom piece. Rather than sticking to the usual stock mirrors that you see so often, we are able to help create mirrors with all different types of edging in all sorts of different shapes. This enables you to give any room a custom look for a utilitarian purpose.
If you are looking to get mirrors for your next project, come and see the source of great choices here at RBS today.
We offer Krugg USA products
---
At Residential Building Specialties, Inc., we offer mirrors to builders and contractors in Winston-Salem, Mebane, Statesville, Burlington, Greensboro, Clemmons, Bermuda Run, Advance, Mocksville, Cool Springs, and Graham, North Carolina.
Similar Services We Offer: