A functional shower needs a door that prevents moisture from escaping the space and causing damage to the surrounding room. But shower doors can also enhance the visual appeal of a room, which is why our team at Residential Building Specialties Inc. offers custom-built units to builders, contractors, and residential property owners located throughout the Mebane, North Carolina area.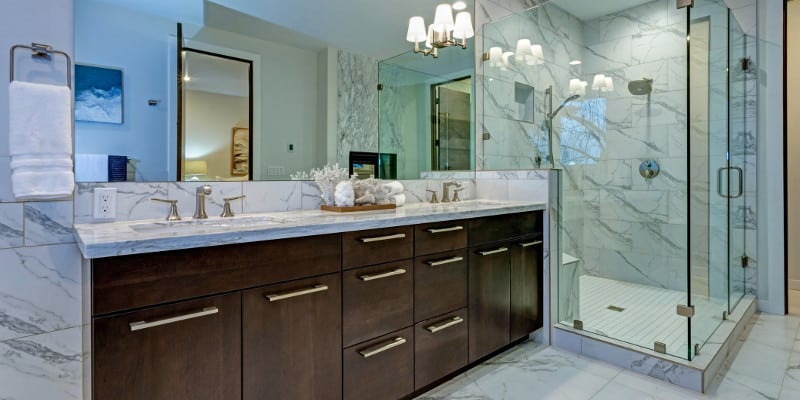 When custom-building shower doors in-house, we use materials and products from Coral Industries. This company is the leading manufacturer in the nation, offering products that are beautiful, functional, and long-lasting.
You can choose from a wide range of shower doors when you shop our selection. Some of the options available include:
Bypass shower doors
Corner shower doors
Standard framed swing doors
1/4 semi-frameless shower doors
In-line shower doors
3/8 heavy glass frameless shower doors (with or without prima headers)
We can further customize our shower doors with a variety of finish and glass options. If you're building a shower with unique dimensions or a different shape, we can easily create a custom design for a door that will fit.
With decades of experience in the industry, we have become a top-rated provider of shower doors and other building products. We strive to become the exclusive source of building accessories for local contractors and construction companies. If you'd like to learn more about the products we supply or explore the various glass and finish options we use on our custom shower doors, reach out to us to get started. We can help you get individual shower doors or bulk units for large-scale projects.
---
At Residential Building Specialties, Inc., we offer shower doors to builders and contractors in Winston-Salem, Mebane, Statesville, Burlington, Greensboro, Clemmons, Bermuda Run, Advance, Mocksville, Cool Springs, and Graham, North Carolina.