Finding a source for
building supplies
in the Winston-Salem, North Carolina area isn't all that difficult — there are lots of places that you could try! But finding a source for building supplies that will give you all the advantages that you can get by working with a company like Residential Building Specialties, Inc.? Well, that is definitely 
not 
something that you can get at every corner hardware store. Here at RBS, we offer loads of building supplies to contractors and experts just like yourself who want to buy in high volume and high-quality in order to get the best results.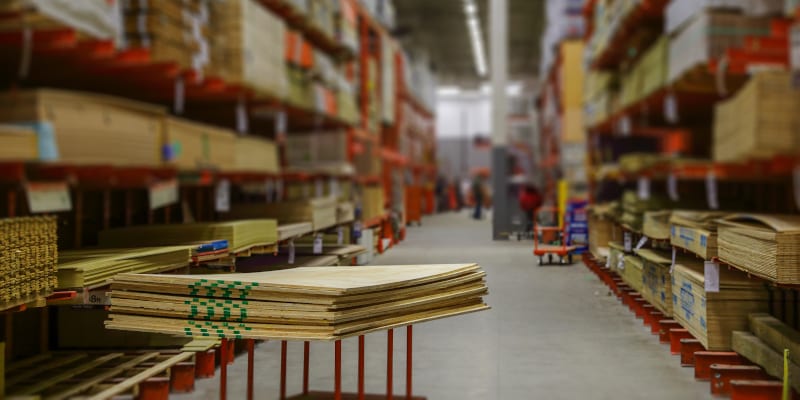 Because we offer high-quality products and building supplies to people just like yourself in the Winston-Salem area, we know that you will enjoy choosing from our wide selection of items that were made to last. With brands that we would use in our own homes and office spaces, such as Delta, Emtek, Baldwin, Better Home Products, Moen, Virginia Mirrors Co., American Pride, Mirror Mate, Venture Circle, Gardner Glass, Precision Frameworks, LLC, Kwikset, Copper Creek, Schlage Lock, Montana Forge, for locks, bath hardware and mirrors and glass, you will have a wide variety of options and styles for any project that you need done!
If you are looking at building supplies or are currently not impressed by your building supplier, then we want to talk more with you at RBS. To learn more about our building supplies, the brands that we carry, or products that we offer, please give us a call today.
Residential Building Specialty Products
FAQs About Building Supplies
At Residential Building Specialties, Inc., is it safe to say that we have gotten our fair share of questions from contractors, interior designers, and homeowners in the Winston-Salem, North Carolina area over our three decades as a building supplies company. We welcome questions because it gives us the opportunity to be the valuable resource we love to be. We want you to be able to make informed decisions about the building supplies you choose to offer to your customers or use in your home. Here are a few common questions to get you started, but feel free to reach out with any questions you might have.
Why don't you offer all the building supplies it takes to build a home?
We decided that to be able to be the best, we would focus on those building supplies that fall into the after-paint classification. By specializing on the finishing touches, we have been able to seek out the
best-quality products
that will give you the results your projects deserve. We have been able to establish solid relationships with our vendors over the years, as well.
Does your inventory of building supplies change?
We are proud of our ability to keep up with industry changes, innovations, the newest styles, and the building supplies that are currently in demand. We know that a home upgrade is often needed to get rid of a dated appearance, so it wouldn't make sense to put in new fixtures that aren't popular anymore. We believe you and your customers will love our large selection of building supplies and be able to find exactly what is desired.
---
At Residential Building Specialties, Inc., we offer building supplies to builders and contractors in Winston-Salem, Mebane, Statesville, Burlington, Greensboro, Clemmons, Bermuda Run, Advance, Mocksville, Cool Springs, and Graham, North Carolina.