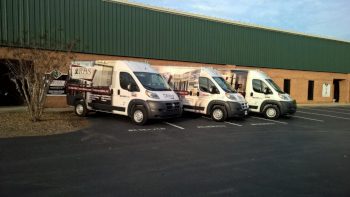 When you walk through a big-box retail store, you might notice that a lot of the products they carry look and feel similar to one another. This type of setting doesn't usually cater to shoppers looking for customized options or personalized elements. But when it comes to renovating or constructing a home, it's important to provide exactly what the owner wants. A living space should feel personalized to the people who call it home, rather than feeling like a carbon copy of a display in a store.
At Residential Building Specialties, Inc., we strive to make property owners' dreams come true by offering a range of specialty products for use in residential construction projects. We work closely with contractors, construction companies, and renovation experts to supply the specialty products needed to create a dream living space. Some of our customers are also individual property owners who want to tackle some of the work around the house on their own. Regardless of your situation, we're happy to help you find the specialty products needed to make your living space feel more like home.
Specialty Products
As a leading residential building supplier in the Mebane, North Carolina, we focus on the quality of every product we sell. With over three decades of experience, we've seen trends and manufacturers come and go. We can make recommendations that will add visual appeal and longevity to any space. Our specialty products are available for projects of all sizes and scopes. Shop now to explore our selection of residential building supplies, storage hardware and accessories, hardware, and more.
---
At Residential Building Specialties, Inc., we offer specialty products to builders and contractors in Winston-Salem, Mebane, Statesville, Burlington, Greensboro, Clemmons, Bermuda Run, Advance, Mocksville, Cool Springs, and Graham, North Carolina.